When the heat wave hits, so do a whole host of gnarly hair challenges. Which we're going to solve for you with these 15 quick-and-easy "why didn't I think of that?" ideas.
How quick? Try a minute or less…and start here:
1. PROTECT YOUR HAIR AT THE BEACH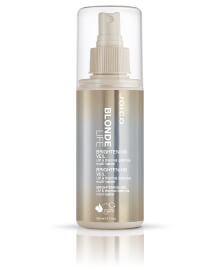 Blonde Life Brightening Veil — our unique leave-in conditioner –provides UV and thermal protection, as well as detangling benefits for those post-swim comb-outs. Think of it as a transparent shield of protection for your hair…and reapply often.
2. USE A DOUBLE-DUTY PRODUCT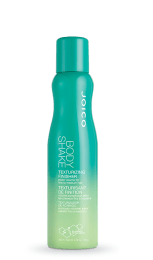 There's nothing like the plush, airy, bombshell volume of Body Shake — the buildable spray that's never stiff or sticky. Delivering a bouncy, plush finish and the freedom to touch and retouch, you'll get fullness and fluid movement in one unique texturizer. Bonus: With aluminum starch on the ingredient list (a natural oil absorber), it also stands in as the ultimate dry shampoo.
3. KICK SUMMER BRASS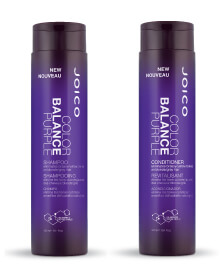 The unique color-correcting formula in Color Balance Purple Shampoo and Conditioner preserves cool platinum blondes and silver foxes by keeping nasty brassy tones at bay (while safeguarding hair's vibrancy).
4. PROTECT BEFORE YOU PLUNGE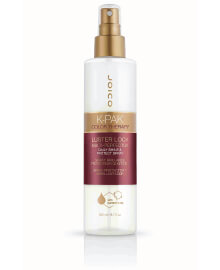 You can offset the damage of harsh, chlorinated swimming pools and parching saltwater by wetting your hair in the shower before swimming, then applying Luster Lock Multi-Perfector Daily Shine & Protect Spray.
5. DO A POST-BEACH CLEANSE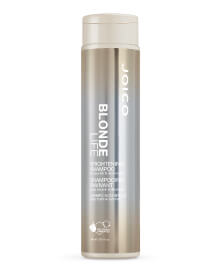 Rinsing hair immediately after swimming rid strands of harsh chlorine and saltwater, both of which lead to split ends, breakage, and color fade. That's especially important for fragile blonde hair; Blonde Life Brightening Shampoo actually detoxifies as it cleanses, so hair is coaxed right back to healthy.
6. TRY THE IN-FLIGHT TRICK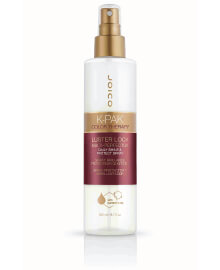 Dry, stale cabin air can do a number on your hair, leaving it flat and flyaway and far from fresh. But mist high-flying hair with Luster Lock Multi-Perfector Daily Shine & Protect Spray before you hit the aisle and you'll bypass lifeless strands. Just spray it in, then scrunch for added shine and bounce. (Extra perk: It smells amazing!)
7. TAME THOSE BABY HAIRS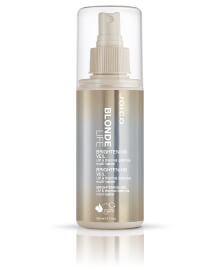 Working a little Blonde Life Brightening Veil into damp hair keeps those mini baby strands at bay — the kind that tend to mess up your sleek, blonde, bombshell ponytail.
8. USE CONDITIONER TO SLICK BACK SHORT HAIR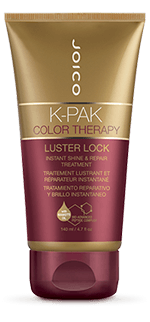 If your hair's short, apply conditioner (like K-PAK Luster Lock Instant Shine & Repair Treatment) and slick back your style for a neat, chic, cool look.
9. CARE FOR YOUR UPDOS
Applying a leave-in conditioner to hair before you pull it up into a low bun or French braids means all-day protection…and gorgeous, shiny, healthy waves when you take hair down for evening.
10. MAKE YOUR PONYTAIL COUNT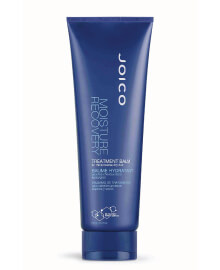 Trade messy for minimalist by applying Moisture Recover Treatment Balm to hair before combing it back into a chic, low pony…then hit the town in carefree (well-conditioned!) mode. It's the perfect dose of hydration for those unruly, coarse strands.
11. MAKE YOUR BEACH STYLE COUNT
Sure, it's comfortable to whip hair up into a messy bun before hitting the beach, but elevate the operation by applying Moisture Recover Treatment Balm first, then twist and wrap hair into a high, tight chignon. Get ready for healthy volume when you take it down a few hours late
12. TAKE THE GOODS WHEN YOU TRAVEL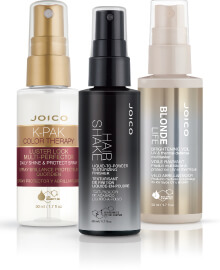 Choose products that do double (or even triple) duty — like Luster Lock Instant Shine & Repair Treatment, Hair Shake, Blonde Life Brightening Veil, and more. They're now available in convenient travel sizes, so no more trying to transfer product from big bottles to small.
13. GET VOLUMINOUS WAVES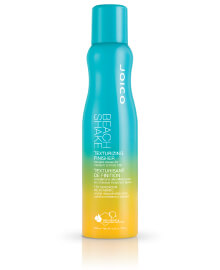 For gorgeous volume and beachy tendrils, amp up strands with Beach Shake Texturizing Finisher — you'll have satiny hydration and imperfect separation.
14. USE YOUR PONY TO SHOW OFF SUMMER MAKEUP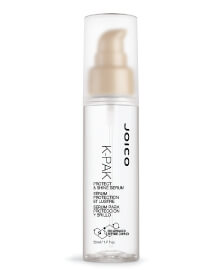 A face-framing ponytail puts the spotlight on glowy skin, luscious bronze shades, and bold lips. Work in a bit of K-PAK Protect & Shine Serum before you gather hair back and you'll have truly elegant summer style.
15. "WET-STYLE" YOUR HAIR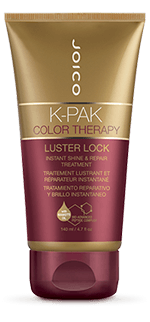 Rather than hassle with the heat and humidity of a daily blow-dry, detangle freshly cleansed hair with K-PAK Luster Lock Instant Shine & Repair Treatment, and put it up in a bun or braids. You'll have a comfortable, cool, tidy look for day (and lots of texture once hair dries naturally).