THE BACKSTORY:
My client is a natural Level 7 and she was previously lightened by a different hairdresser to a Level 9 Gold.
WHAT YOU SAW AT THE INITIAL CONSULTATION:
When my client sat down in my chair, I noticed 4 inches of regrowth and a harsh demarcation line.
LARISA'S IMMEDIATE REACTION:
I knew a silver tone would be gorgeous on her…and it's actually quite simple to get her there thanks to Joico's true-color LumiShine Dimensional Deposit Demi-Permanent Cremes.
CHALLENGES:
I had to make sure all the color lifted evenly and at once, so that's why I brought up my developer as I worked my way up the hair.
WHAT MAKES THIS PARTICULAR SHADE OF SILVER SO SPECIAL:
It's a color that normally takes multiple sessions to achieve; and some clients simply don't have the patience of funds for this unique tone. Fortunately, my formula got us where we needed to be in a single visit.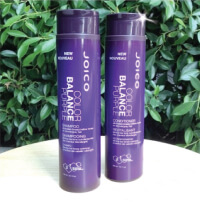 MAINTAINING THE GLEAM:
To keep the color icy-white, I recommend coming in for a glaze every 6 – 8 weeks. Then, regular use of Color Balance Purple Shampoo and Conditioner at home will cancel out any warmth that might creep back in.
(Another tip for longevity: Wash hair with lukewarm — not hot — water.)
THE MAKEUP TWEAK:
Silver compliments almost every skin tone, but if you have a lighter complexion, I'd recommend wearing bronzer or blush plus lip color to add some warmth back to the face.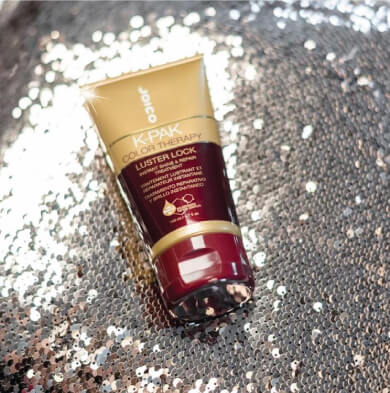 ONCE A WEEK:
Apply Luster Lock Instant Shine & Repair Treatment to keep delicate hair 2x stronger in just five minutes with restored shine.
TO BUMP UP THE STYLE POST-BLOW-DRY:
I finished the look with Body Shake Texturizing Finisher, adding dimension and movement to her hair.
AND THE CLIENT REACTION:
She couldn't stop smiling and was extremely happy with her results. As was I…Joico never fails me!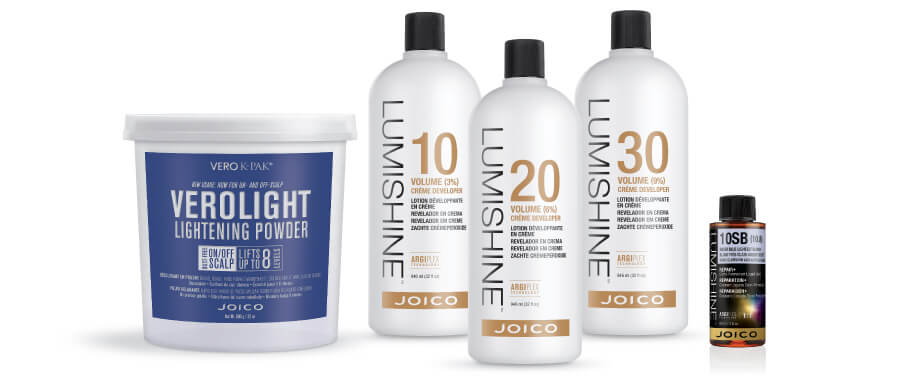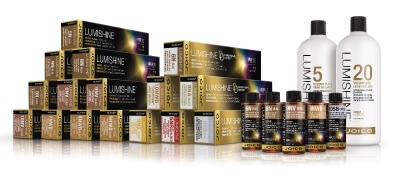 FORMULAS
FORMULA 1
– Joico Vero Light Lightener + 15 Volume (10 + 20 Volume) working up to 25 Volume (20 + 30 Volume) LumiShine Developer
FORMULA 2
– LumiShine DD Demi-Permanent Crème 10SB + 5 Volume LumiShine Developer