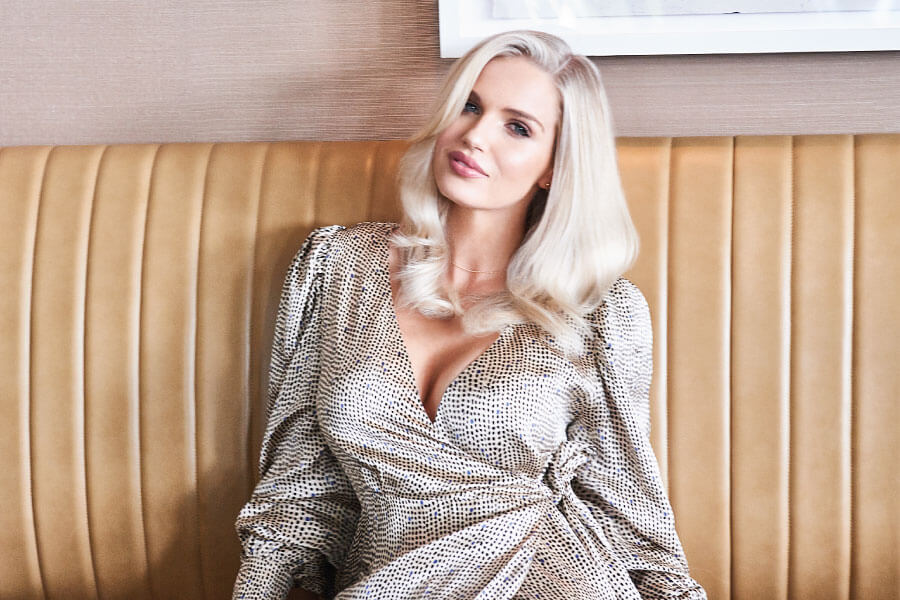 VIOLETS ARE COOL…
Want to know how Joico International Artistic Director, Richard Mannah, puts the cool back in salon-blonde hair without a single chemical service? He just rubs a bit of Blonde Life Brilliant Tone Violet Smoothing Foam between his hands and lets the magic unfold in seconds. Get the full scoop on this instant-gratification product — how to use it, why you'll love it!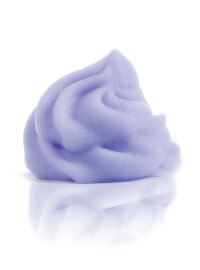 Light as a cloud and cool as can be…that's the beauty of Brilliant Tone Violet Foam Styler, the dual-action styling breakthrough that tackles brass and leaves blonde hair exceptionally smooth, bouncy, and super soft. "Hair is healthy, with beautiful
volume, and it's super-easy to use," raves superstar hairdresser, Richard Mannah, who's a number-one fan of the Foam. Just a few of the reasons you'll fall in love with it, too:
– You'll banish those warm, brassy tones that can plague blonde hair
– You'll polish your blonde strands so they shine brightly
– You'll have a lightweight styling foam that goes on clean, without any residue or build-up
– You'll get soft, smooth hair that's frizz-free and touchable
– You'll nail a style that has movement, bounce, and swing that lasts throughout the day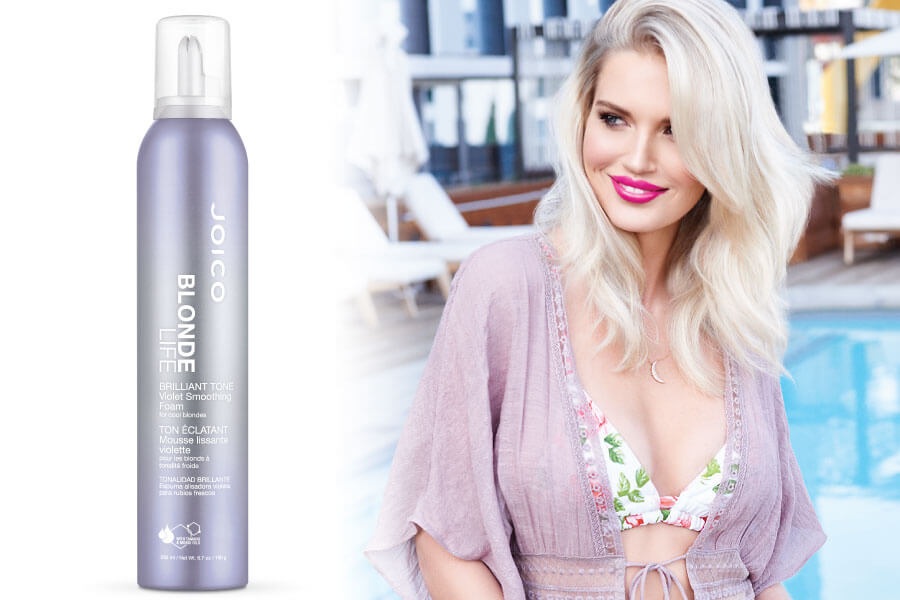 Don't let the whisper-light formula fool you: A dollop on your 'do and you'll kick brass right out of your hair! Natural, exotic oils pair with our most fortified, hair-healing ingredients and a light violet hue to create a multitasking Styler that delivers the coolest, bounciest blonde around.
– Arginine, a naturally occurring amino acid crucial to hair's strength, protects hair and reduces breakage by 32% in a single treatment.
– Monoi Oil, a rare, exotic blend of Coconut Oil and Tahitian Gardenia Flower, fights frizz and boosts shine while protecting hair from environmental damage.
– Tamanu Oil, is a rich, Southeast Asian UV-absorber, packed with fortifying Omega-6 and -9 to deeply hydrate hair, bump up shine, and banish brittle strands.
– Light Violet Hue, the ultimate balancing act, cools brassy blondes in a single shot.
Brilliant Tone Violet Foam Styler works its magic on any shade of blonde in just seconds. Just shake well and dispense a small amount into hands. Apply evenly to clean, damp hair and style as usual. Want to see it in action? Check out Richard Mannah in our video, here: