WE'RE TALKING GRAY TODAY
Joico Guest Artist and Master Educator, Cherry Petenbrink
And Joico Guest Artist, Nikole Wood
Gray hair isn't one of those overnight sensations. Those silver strands stealthily make their appearance bit by bit, year by year – which means an emotional rollercoaster for clients trying to wrap their head around those changing tresses; and a whole new set of challenges for you as you cover, blend, or full-on embrace your client's "new natural." We're here to help…with the wisdom of two talented pros who have the art of gray down to a fine science.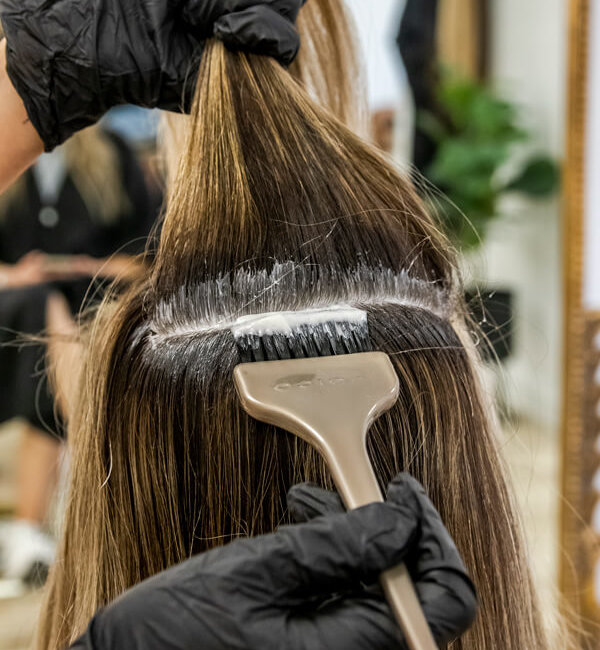 GRAY THROUGH THE DECADES: A PRIMER
"Gray can start popping up as early as the late teens, and is really more influenced by genetic traits than age," says Cherry Petenbrink.
20s and 30s: Expect a random strand here or there, unless a mother, father, or extended family member experienced premature gray. "In that case, be prepared for a more significant loss of pigment," says Cherry.
40s: "This is where we begin to see a noticeable difference in the percentage of gray to natural pigment ratio," explains Cherry, who says 10 – 25 percent gray is most typical in these years.
50s: The ratio grows to 35 – 50 percent in this decade.
60s: 60 – 100 percent gray hair is average. The loss of pigment means clients begin to notice coarser, more wiry strands, along with less volume, manageability, shine, and moisture.
GRAY: "GOOD" OR "DAY"
It's a toss-up, says Cherry. On the one hand, trends have guided us to embrace silver and wear gray proudly. "On the flip side, people are generally staying more youthful through diet, exercise, and healthy living. Wanting an overall youthful appearance includes hair color that's on trend, which is why services including Color Melt, Balayage, and face-framing dramatic looks are in major demand at the moment. Modern gray coverage is on the rise."

HOW TO TALK GRAY: A TOUCHY SUBJECT
Sometimes, the key to a positive consultation is simply a matter of using savvy, sensitive language. "When speaking about gray hair to a client, I call them "sparkles," says Nikole Wood. "I speak of pigment being removed from the hair and the texture becoming more resistant. We discuss silver sparkles versus white sparkles."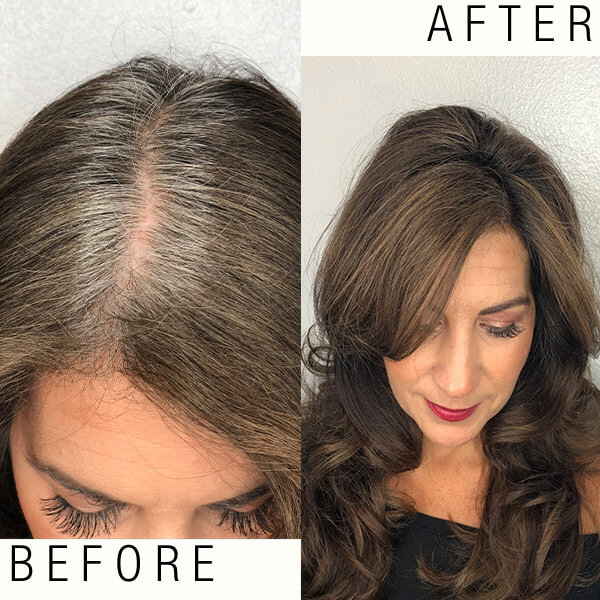 THE BIG NEWS IN GRAY COVERAGE
"Gray coverage has come a long way since I started doing hair in 1982," says Cherry. "The dark matte over saturation of pigment is no longer the only option, nor a desired result, for most gray-coverage clients. Client expectations have definitely gone up and they're settling for nothing less than shiny, dimensional, full-coverage, reflective results." And how do you achieve that? With the pioneering technology and development of LumiShine YouthLock, Joico's first collagen-infused permanent crème color: It's specifically designed to harness the fountain of youth with shiny, strengthened, restored hair. This innovative formula offers 100% gray coverage and bond-building ArgiPlex Technology, delivering shine, color longevity, and healthy-looking hair.

WHAT ABOUT MEN?
"In my experience, men tend to embrace their gray more than most women," says Nikole. "They see it as a sign of a coming of age and maturity; while women tend to see it as the beginning of the end." And for that reason, Nikole claims her male clients will often embrace "blending" the gray, while women want to completely cover it — until they eventually give in and succumb to a gray look.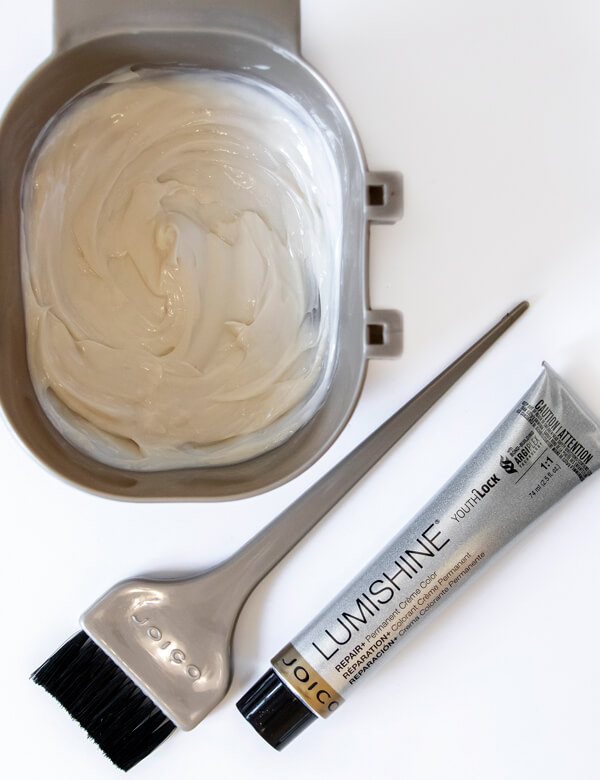 Tackling the gray: techniques and tricks for every level

Start slowly: "Trying to abruptly go natural after years of coloring can be a painful process, with strong bands and a definitive line of demarcation."
Use glosses and glazes: These enhance natural gray color, while adding shine, moisture, and refined tone.
Switch up your methods: "Liquid or Crème Demi Permanent Color offer blending and natural coverage for men and women who have a high percentage of grey – these fade on-tone, revealing natural grey hair. Alternately, try this great transition: Heavily highlight hair to a light blonde, and tone with an ash shade. This process will camouflage and blend better with the grey growing in; you can eventually lighten up on the amount of highlights, as more and more gray appears."
Transition to permanent color: When the gray hits 35 – 50 percent, opt for LumiShine YouthLock, which not only covers the gray, but infuses hair with a restored manageability, shine, look, and feel.
HOW NIKOLE DOES IT
Start tweaking the formula: "When a client's hair is changing, I explain that we can keep the beautiful color she currently has, with some minor adjustments. We may have to formulate a little differently, using products meant to help hold onto resistant pigments, as well as possibly transition from highlights to an all-over color with highlights."
Use Defy Damage: ProSeries 1: Bond-Protecting Color Optimizer Spray and ProSeries 2: Bond-Strengthening Color Treatment to help close the cuticle, build bonds, and make hair softer and easier to manage.
Help the client embrace gray: Transition to a Demi Color first, continuing with a root touch-up; then, over time, progress to lowlights of the base color in a Demi. This avoids the obvious line of regrowth.