TRESS DRIVE!
With Joico Celebrity Artist, Jill Buck Of Salon 901
From her Hollywood vantage point, Joico Celebrity Artist, Jill Buck, of Salon Nine Zero One, sees plenty of hair-care products hit the market. So when she uses something new on her own 'do – and loves it enough to post a video – you can bet there's good stuff to talk about. Today, it's two stylers that are transforming her hair on contact, including tackling her split ends, and the pollution from LA: Brand-new Defy Damage Sleepover and Invincible. Come watch Jill try them…and hear why they're on her hot list right now:
Get ready for the overnight healthy-hair treatment that gives all-new meaning to the phrase, "Get your beauty sleep!" With Defy Damage Sleepover Overnight Nourishing Treatment, you'll experience the thrill of visibly softer, smoother, shinier hair without lifting a finger. This bedtime bond-strengthener actually protects each strand from daily damage and pollution, reducing breakage and the appearance of split ends – all in a no-rinse, one-step formula that can be applied to damp or dry hair. Smooth it on before you slumber, and you'll rise and shine – literally!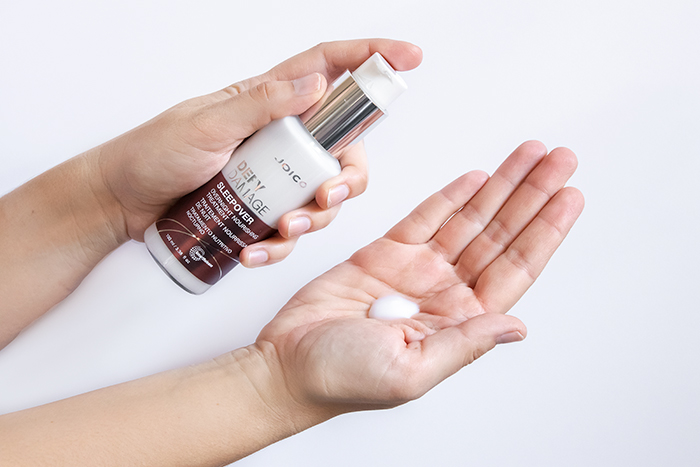 HERE'S HOW JILL USES IT ON DRY HAIR
She applies a dollop into her hands and works into the mid-lengths and ends.
She brushes hair to work the product in, then smoothes ends with her fingers.
Night-night time! Jill sleeps with the product in her hair; and wakes up with truly transformed, healthy tresses.

HERE'S HOW JILL USES IT ON DAMP HAIR
After washing and conditioning her hair, Jill applies product to still-damp strands.
She scrunches as she goes, so Sleepover infuses the natural texture with bond-strengthening protection.
Then dries her hair with a diffuser until 90% dry–allowing her natural wave to do its thing.

Verdict: Jill loves how Sleepover tackles her split ends, boosts shine, works while she's NOT working, and even preserves her hair color. (And for a haircolorist, that's everything.)
What does Invincible mean? "That which cannot be conquered"…in this case, conquered by dreaded frizz! With Defy Damage Invincible Frizz-Fighting Bond Protector, hair is treated to a nourishing, invisible cloak of protection against humidity and damaging pollution for a full 24 hours. Lightweight but seriously powerful, Invincible keeps frizzy strands at bay, delivering fine-mist protection, a soft, silky glow, and light hold – the perfect combo before you walk out the door. Stocked with ingredients that guard against thermal damage, this bond-protecting phenomenon will quickly become your one-and-done styling friend.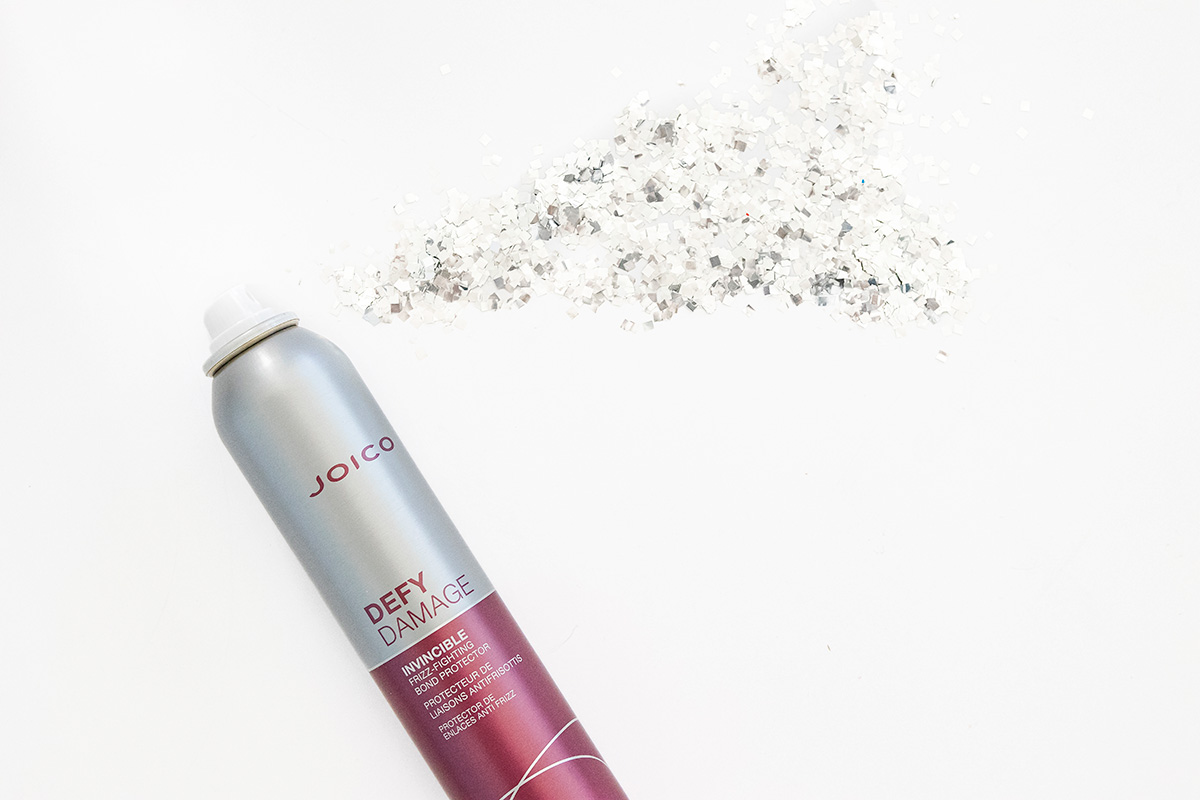 HERE'S HOW JILL USES IT ON DAMP HAIR

She sprays it all over her hair in seconds.
And walks out the door. How simple is that?

Verdict: Jill raves about how Invincible adds immediate shine and frizz control – especially important on those days she lets her waves go free. The fact that it protects hair bonds for strength and breakage protection is icing on the cake.
Watch Jill use Defy Damage Sleepover and Invincible
View this post on Instagram